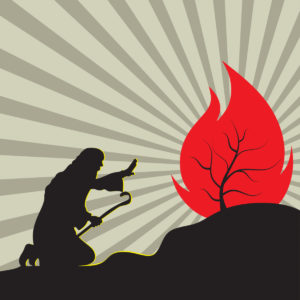 Re:Verse passage – Exodus 20:7 – (day six) "Thou shalt not take the name of the Lord thy God in vain."
I changed my name when I was 16. Growing up I went by my middle name, but decided to go by my first name at the beginning of my junior year. There simply were too many other "Mikes" in the same dorm; I wanted to be set apart. Names offer distinction, separateness.
When God tells Moses His name at the burning bush that's exactly what His name accomplishes. There is none like him, there never was, nor will there ever be. God's name embodies His otherness, His holiness. This is precisely why he commands us to never take it for granted.