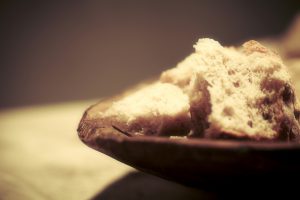 Re:Verse reading–John 6:52-69 (day six)
You must be born again…a spring of water welling up to eternal life…If anyone eats of this bread, he will live forever. Jesus had a way with words. So far, Jesus has used the tangible (new birth, water, bread) to make sense of spiritual realities, although no one fully understood him at the time. Even though Jesus rarely went out of his way to explain his metaphors (he did with his disciples), his methods say a lot about his character. Jesus chose words that were relevant, relatable, and meaningful. Yes, these truths were still challenging, but Jesus did not got out of his way to make them so; they are so, by their very nature juxtaposed to a broken world. His words are the kind of words that required presence; being with people in the moment.
That's a very good method. A good method indeed.